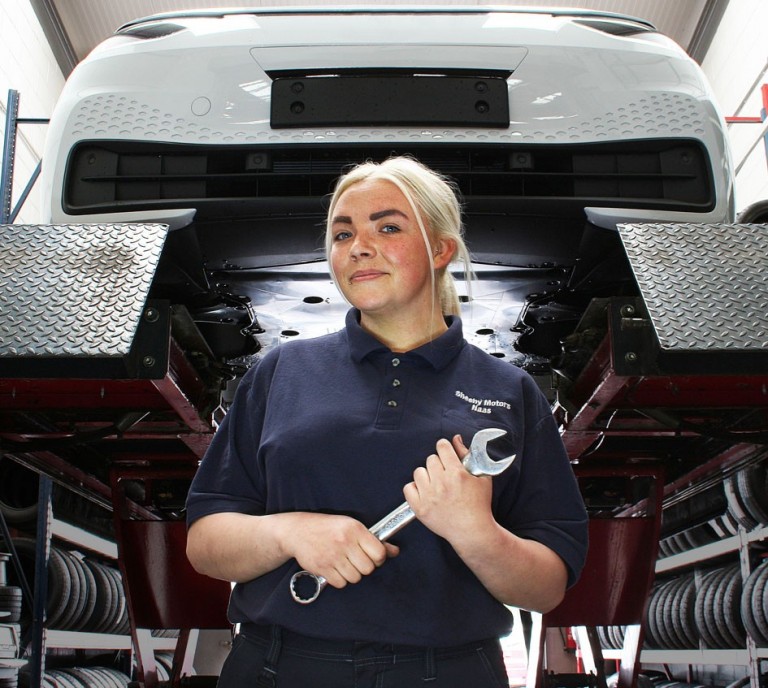 Career development
Apprenticeship and Training Opportunities
One of our long-standing principles is to nurture the talent we have and to attract the next generation of automotive leaders and to that end we offer both trainee and apprenticeship opportunities across many areas of our business.
Our trainee programmes, be it in Parts or Sales or Service, provide the opportunity to hone the skills and confidence in those particular areas of our business and to gain brand certification along the way.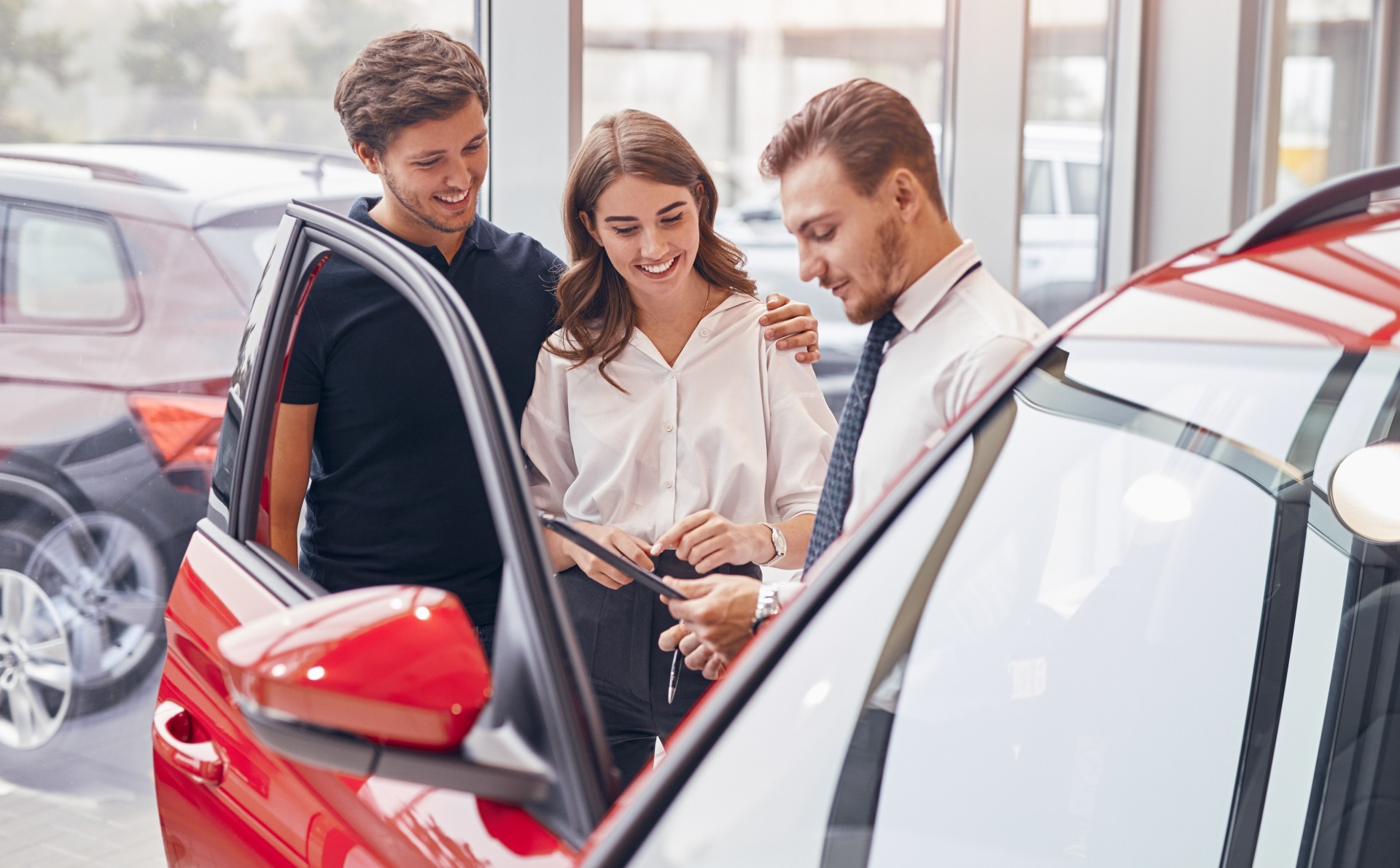 We recognise that the selling and sales landscape is changing and we are delighted to be able to offer our trainee sales executives the opportunity to participate in the recently launched National Sales Apprenticeship Programme. This 2 Year programme is an "Earn and Learn" model empowering the apprentice with the knowledge, skills and competencies required to become a successful Sales Executive whilst earning a Level 6 Major Award upon completion.
Our Apprenticeship Plus Programme, launched in March 2018, provides an enhanced model of the traditional apprenticeship program for future Vehicle Technicians, and was designed to provide successful applicants with superior learning opportunities and greater benefits than the standard apprenticeship.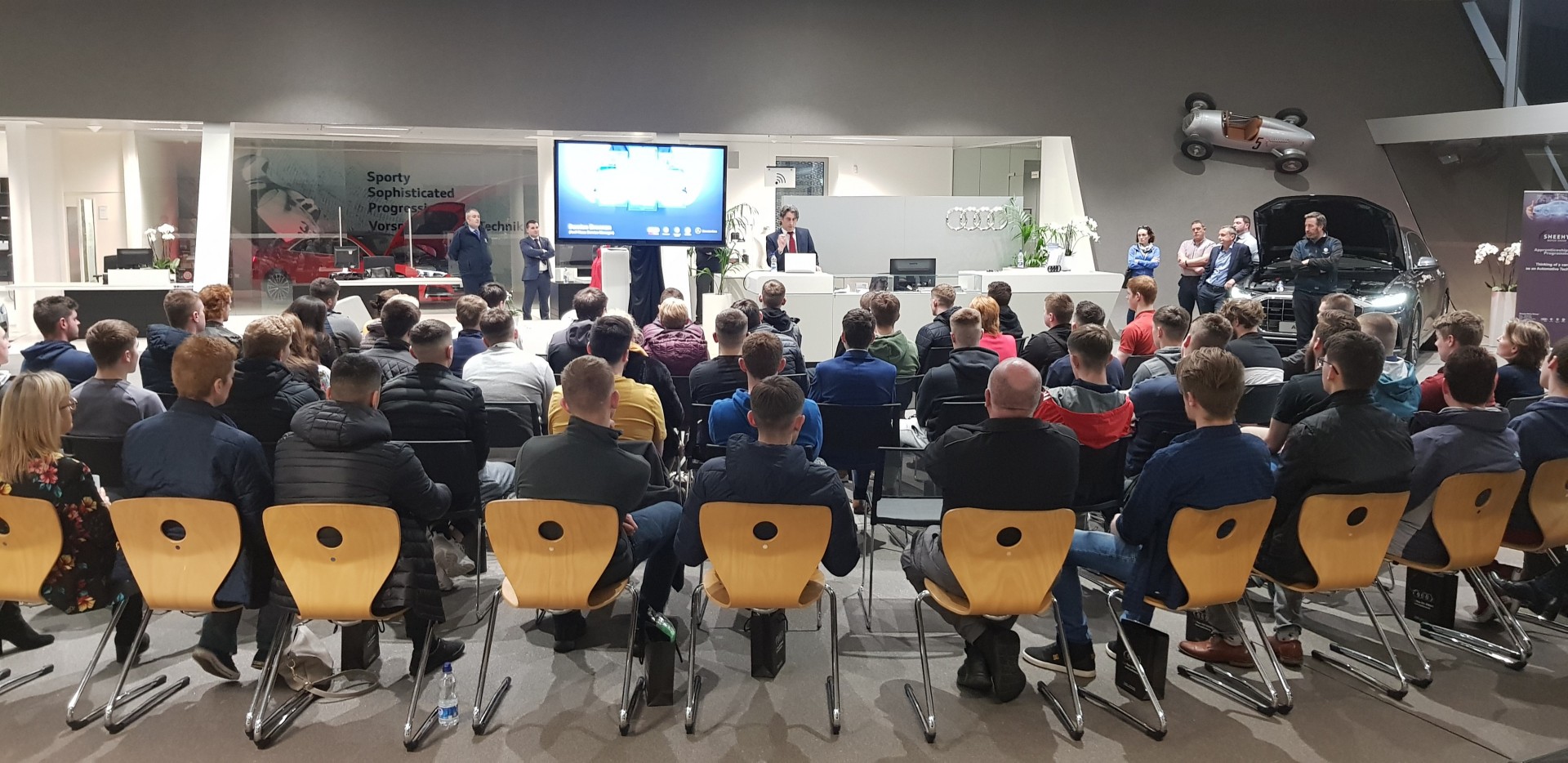 Professional qualification
Securing your future
The Apprenticeship Plus Programme is a 4-year skills based course offering in-depth training and employment as a combined package. Successful completion of the programme ensures that a professional qualification is attained, a qualification that is recognised across the industry and provides candidates with real world career opportunities.
Following our inaugural event pictured here, we are delighted to say that a number of students came forward to join the programme and are now part of our team in Naas – please see the video below to learn what the Programme has meant for these individuals.
At Sheehy Motor Group we understand the importance of work placements, which provide an understanding of what it is like to work in a particular role or industry and ultimately to make more informed career choices. That is why we are delighted to be able to offer a number of Transition Year Work Placements for students to explore the many career opportunities that exist within the Motor Industry.
To be considered for a placement please complete the form here but please note these placements are always oversubscribed, so apply early.