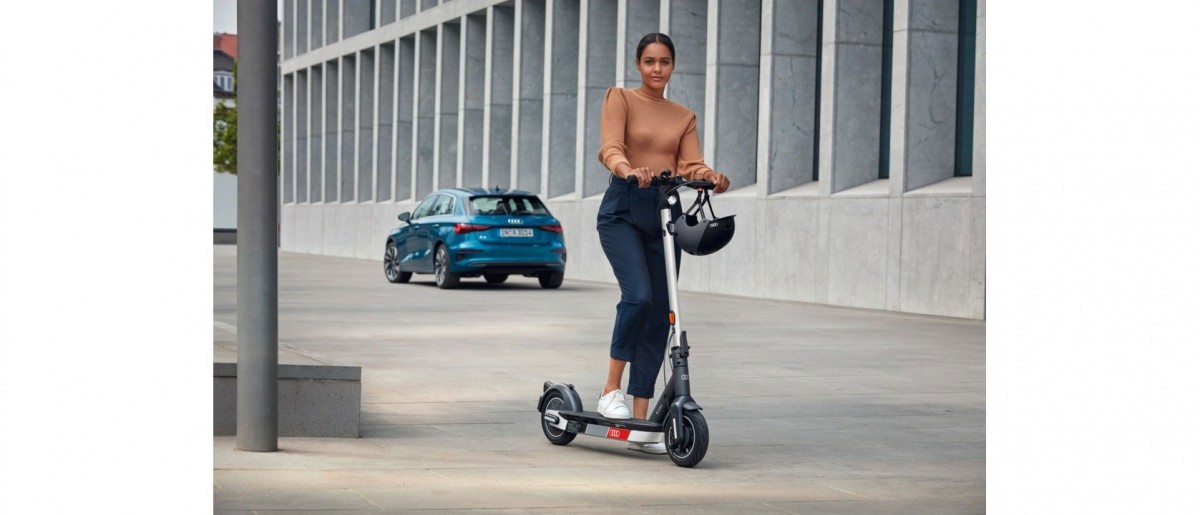 Audi Electric Kick Scooter powered by Segway
Published on 1st December, 2020 at 09:00 AM
Introducing the Audi Electric Kick Scooter powered by Segway, the ideal choice for a high-quality and comfortable riding experience. Boasting a 65km range on a single charge, the Audi eScooter has the longest range within its class, with a full recharge time of 6 hours.
Three driving modes are available including Eco for energy saving mode which includes a smooth acceleration and is suitable for beginners. D is the standard drive mode while S offers sport mode which is more powerful and only recommended for skilled riders.
A pedestrian mode is also included which makes it more convenient to push.
To find out more about the Audi eScooter click below:
visit audishop.ie