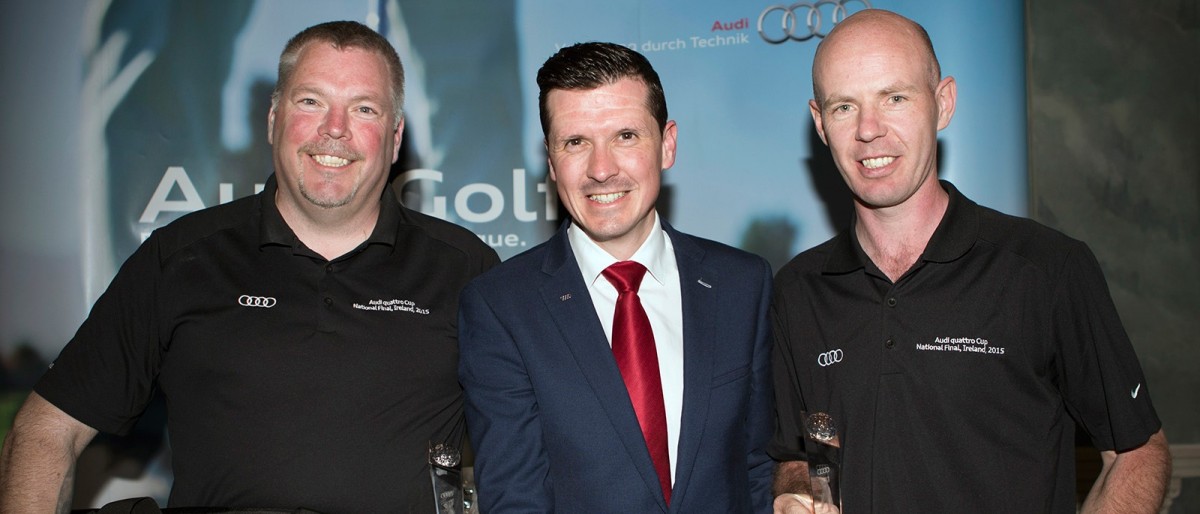 Audi quattro Cup at The K–Club
Published on 2nd June, 2016 at 12:00 PM
With almost 100,000 players taking part in more than 800 tournaments across 51 countries – the annual Audi quattro Cup is the largest amateur golf tournament series in the world. The highlight and closing event of each season is the Audi quattro Cup World Final which has been hosted on many famous courses in the world before, not least of all our own K-Club in Kildare.
This year, Audi Naas were back at the K-Club with Audi customers and guests alike for one of the qualifying rounds – needless to say, the day didn't disappoint.
With fantastic weather and some really amazing golf we were treated to a day of intense competition and some fierce but friendly rivalry.
In the end there can be only one winner who goes forward from the qualifiers – so we salute all participants and look forward to the world finals in Barcelona, when hopefully the Irish contingent can make their mark on the world stage.
Thank you to all who took part and to the K-Club for hosting such a wonderful event.