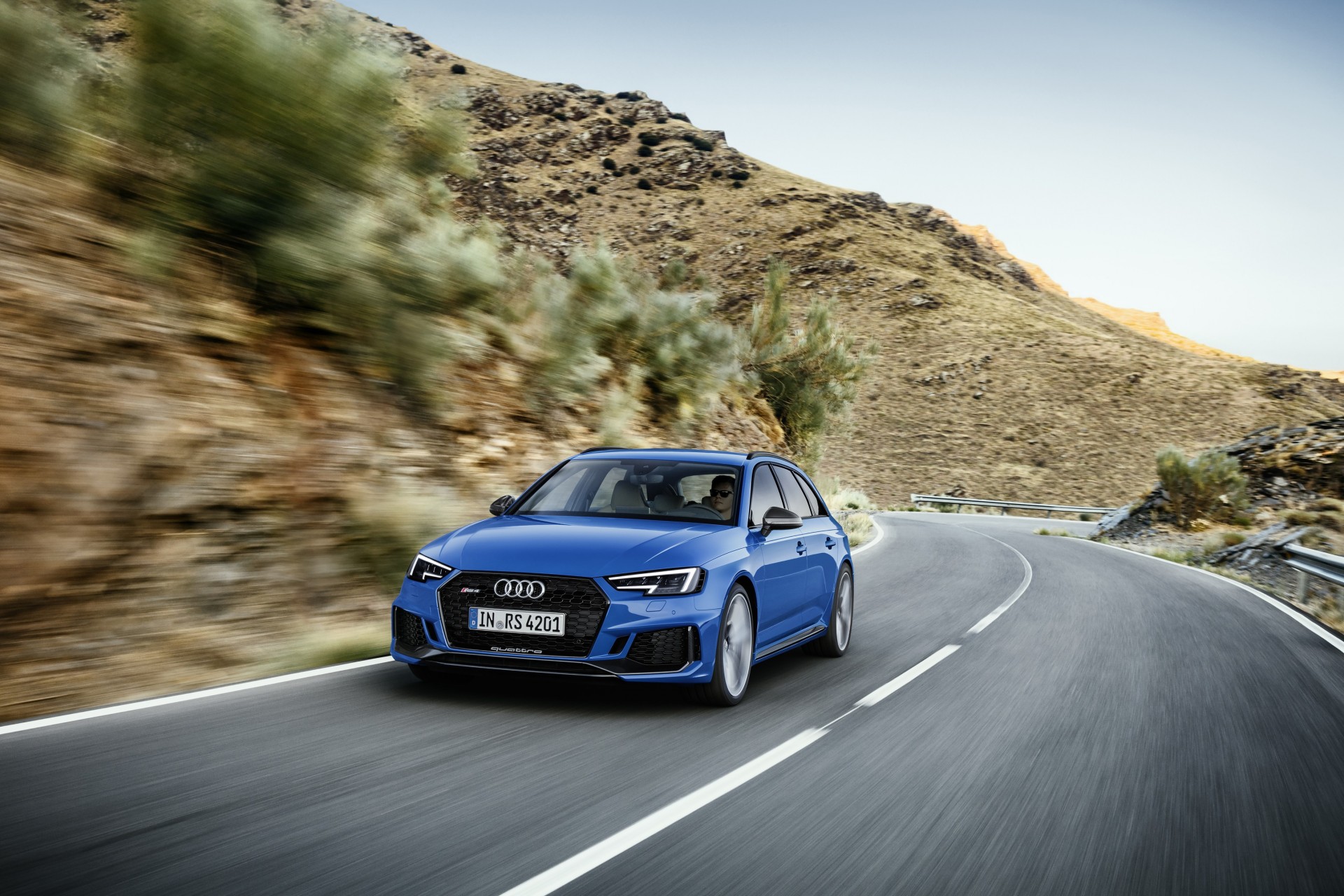 Audi RS 4 Avant arrives in Ireland
Published on 20th November, 2017 at 09:00 AM
Audi RS 4 Avant combines Impressive driving performance with everyday usability
New fourth generation Audi RS 4 Avant available in Ireland late 2017
A sporty yet sophisticated design
Pricing starts from OTRP €102,350
16th November, 2017: Audi Ireland has announced the pricing of the new Audi RS 4 Avant, which combines breath-taking driving performance with accessibility for everyday use. The fourth generation Audi model, which made its world debut at this year's International Motorshow (IAA) in Frankfurt, will retail at an OTRP of €102,350 and will be available to order in late 2017.
Designed for performance and efficiency
The Audi RS 4 Avant's newly developed 2.9-litre TFSI engine delivers a balance of both torque and efficiency. From 1,900 to 5,000 rpm, the V6 twin turbo sends a powerful 600 Nm of torque to the wheels, which represents 170 Nm more than its predecessor. With the power output of 450 hp, the RS 4 Avant accelerates from zero to 100 km/h in 4.1 seconds, which is 0.6 tenths faster than before. The new Audi RS 4 Avant uses just 8.8 litres of fuel per 100 kilometres, which represents a 17% reduction in fuel consumption compared with the previous model.
Sporty yet Sophisticated design
Its sleek and sporty exterior is accentuated with striking air inlets with typical RS honeycomb structure. Together with the wide, flat singleframe grille, the front of the car showcases how the overall design is inspired by the Audi 90 quattro IMSA GTO. The sophisticated black interior and digital racing-style cockpit underscores the sporty character of the Audi RS 4 Avant. The Audi virtual cockpit and optional head-up display, RS-specific displays indicate to the driver the g-force, tire pressures and torque.
A smooth & powerful driving experience
The quattro drive, which comes as standard, distributes the power of the V6 biturbo to all four wheels, creating a smooth, yet powerful driving experience. The standard-fit RS sport suspension sets the Audi RS 4 Avant another seven millimetres lower than an Audi A4 with sport suspension.
The new Audi RS 4 Avant will be available to order in late 2017.